Ask before you shoot
In our early days of working in news photography, we once received a photo assignment to travel to a city in eastern China to photograph a building there. We received the basic contact information, made travel arrangements and went to the city, only to discover that the building had not yet been constructed. There was nothing to photograph except an empty lot.
Another time, we received an assignment to photograph happy workers busily working at an elevator factory in China, scheduled the visit and arrived to find that almost all of the factory workers had the day off. The person who we scheduled the visit with hadn't realized that we needed workers in the photos, not just pictures of the facility. Not only that, but the few workers who were hanging around, including the man who guided us through the factory, were so disgruntled about the working conditions that there was very little happy we could photograph to fill the assignment. We managed to get a few pictures, but they definitely weren't of the quality that would land them in our portfolio.
We quickly learned to ask more questions, do more research, plan photos more carefully and make it clear in advance to those who we would be dealing with directly exactly what and who we needed to get good pictures. This is crucial, because often the person we deal with at the scene of a photo assignment is not the same as the person or department that scheduled the assignment and will eventually use our photos. Often, the two sides have not communicated clearly with each other.
The above photo and the two below are from a recent shoot in Charleston, South Carolina. In this case, we did the opposite of the two above fiascos, taking time to research the area thoroughly and ask a lot of questions before going there. The results were much more meaningful than they would have been otherwise.
The photo above is of an art gallery in Charleston in which hang portraits of Confederate general Robert E. Lee and an African American girl. Both are symbolic of the city's tragic past as America's main slavery enterpot and the location where the first shot of the Civil War was fired.
The photo below is of Rainbow Row, a street of colorful iconic historic houses in Charleston. Because we did prior research and asked questions, we were aware of the best time to go to Rainbow Row to take advantage of good light.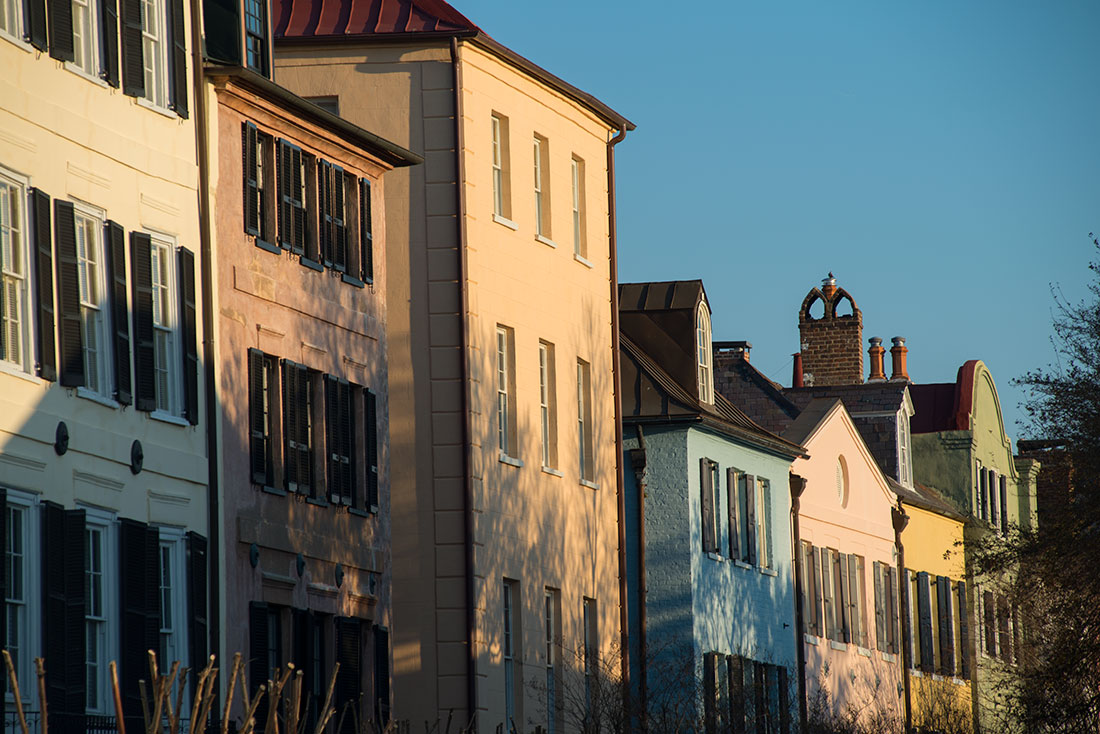 We happened to come across this pirate reenactor on a street in Charleston. Because we had thoroughly researched the city's colonial past, including piracy, we were able to get a photograph that was representative of the city's history.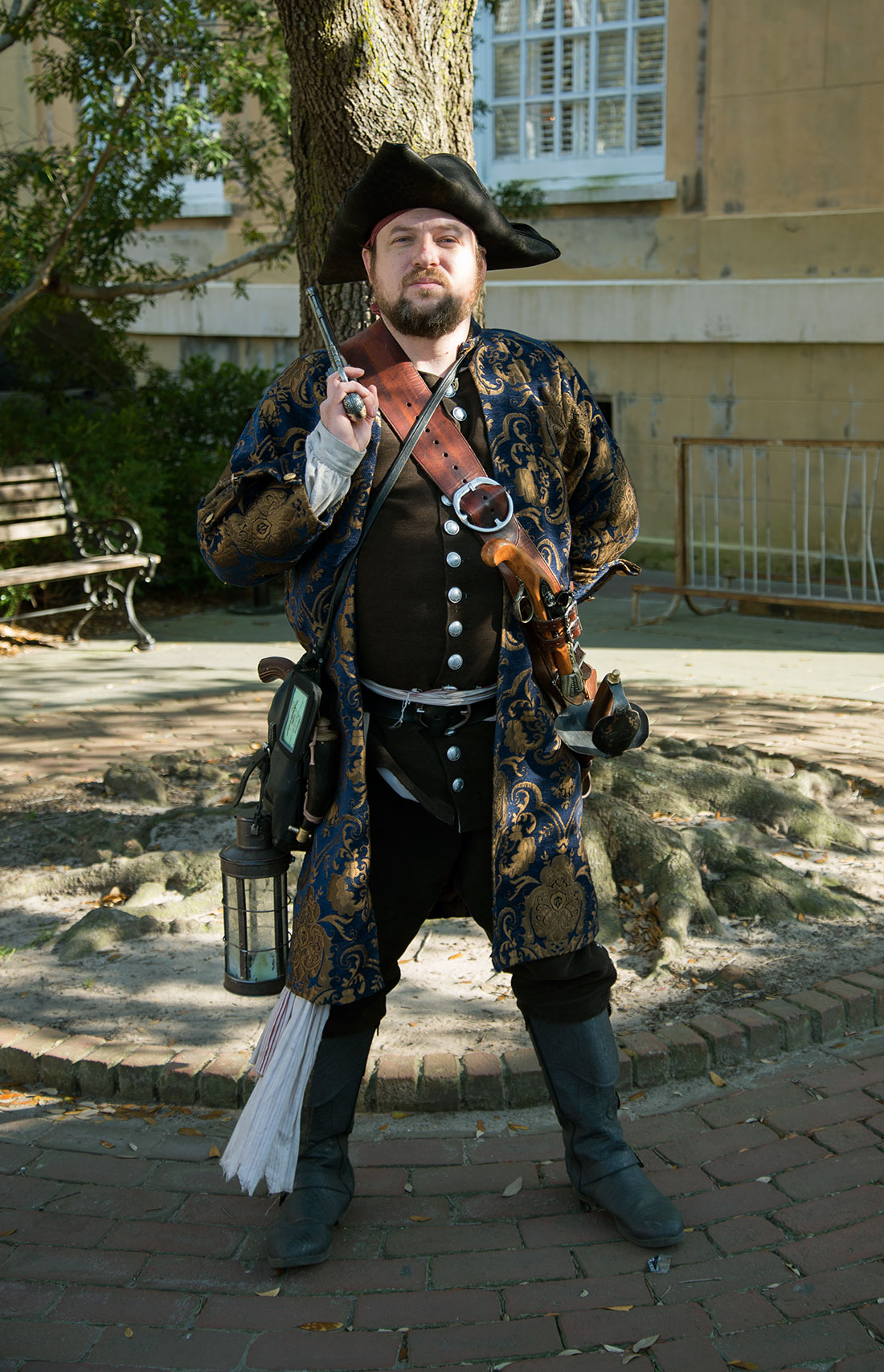 We now use the following photo assignment questionnaire, either sending it to a client in advance of an assignment, walking through the questions with the client on the phone or asking and answering the questions ourselves on a self-initiated photo shoot. Even when we are photographing for clients with whom we have worked repeatedly, we ask as many of these questions as are necessary to satisfy us that we understand the assignment clearly up front.
Please fill out as much of this form as is needed to help us understand your photo needs.
1. Name:
2. Organization:
3. Email:
4. Phone:
5. What do you need photographed?
6. Where?
7. When?
8. What is the purpose of the photos? How will they be used and what message are they intended to communicate?
9. Do you want a collection of photos with a theme or individual shots? Please describe.
10. Please list everything you need photographed.
11. Is this part of a broader package - website, brochure, ad, book or other end product? Will the photos be used in multiple formats? Reused over time? How?
12. Who will approve the photos and/or any unanticipated changes in the shoot? Please provide their contact information if different from the above.
13. How do you want the photos delivered and when?
14. What specific usage rights do you want to purchase?
15. Is the pay basis a guarantee of a certain number of days or a flat rate? Do you have a set rate or do we need to discuss the fee?
16. Is travel time included?
17. Will a contact at the site work with the photographer? If so, who? Please provide name, e-mail, and phone number if different from the above contact information.
18. Are models required? If so, do you have them arranged or do we need to do so? If so, please describe the type of models needed.
19. Are model releases and location permits required?
20. Is retouching required?
21. Will you provide liability insurance for the shoot?
Thank you for filling out our form. We will contact you within 24 hours to confirm our availability for the shoot and proceed.
Armed with this information, we then move on to the next stages of research, planning, arranging the shoot, shooting, editing and delivering the photos, which I will go over in future blogs.
We have found that when we take the time to do this planning, the results are far more meaningful even if what we encounter on the ground is different than some of our plans. We also have avoided mistakes like our elevator factory one by clarifying in depth the conditions we will need at the site to be successful.