Southern Living Plant Collection
Rouviere Media did the Expression Engine content management system for this robust website for a plant collection.
The site was designed by Optera Creative and developed by our lead developer, Forrest Anderson. This website is an Expression Engine content management system with a responsive Bootstrap framework that automatically adjusts in size and function depending on whether it is viewed on a computer, tablet or phone. The site has a retail locator for various plants and a locator for plant growing zones.
Among this site's many helpful features are a how-to gardening section...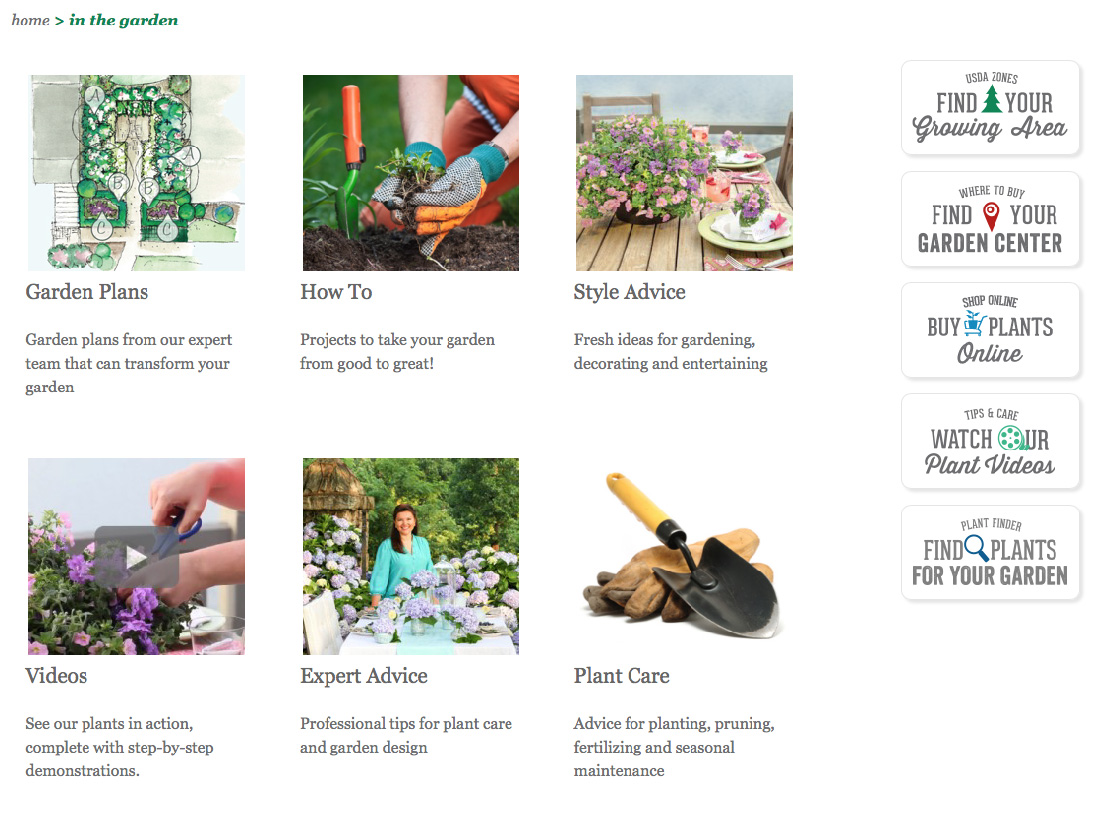 ... a plant collection with information on individual plants, their use and care and their zones...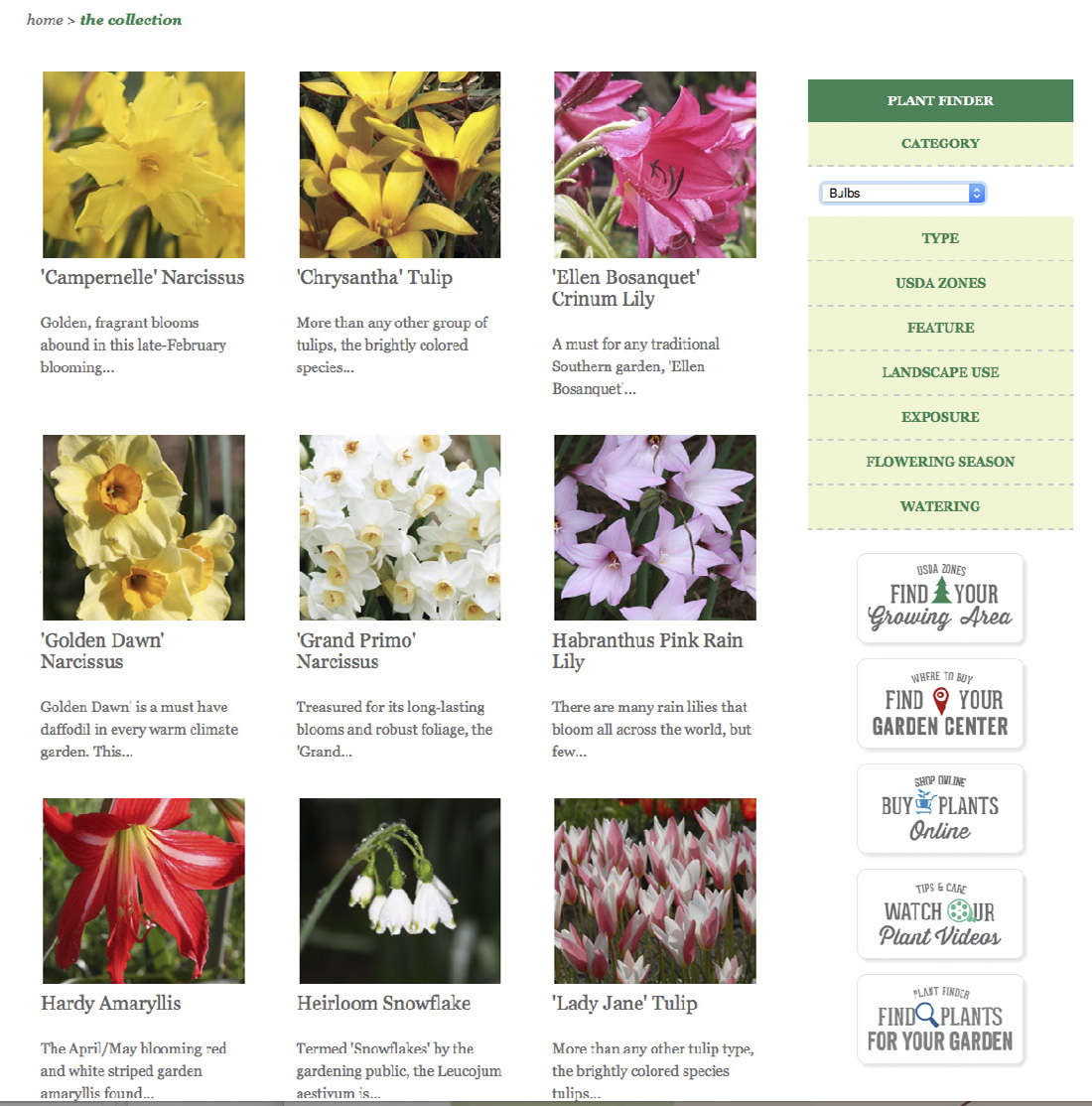 ...and a zone locator with plant recommendations for each zone.