Tax Director Services
Rouviere Media designed, developed and maintains this Expression Engine website for Tax Director Services, a North Carolina company that provides tax director services to Fortune 500 and other companies.
When the owner of Tax Director Services, Trent Green, launched this business, our lead designer Donna Rouviere Anderson worked extensively wtih him to design a logo, website and other branding materials. She designed the website as well as an integrated media package that included a logo, PowerPoint presentation template, letterhead and business card.
Our lead developer, Forrest Anderson, developed the Expression Engine website using Bootstrap. In the intervening decade, the business has flourished and Rouviere Media has implemented many changes to reflect that.
Donna Rouviere Anderson also designed the book cover for Trent Green's book, The Missing Tax Accounting Guide, which has been used as a textbook in Trent Green's CPE courses for tax professionals and has assisted Trent Green with research on aspects of CPE course requirements for instructors.
She also has designed other marketing materials for the business.
The site includes a section of information about courses for tax professionals.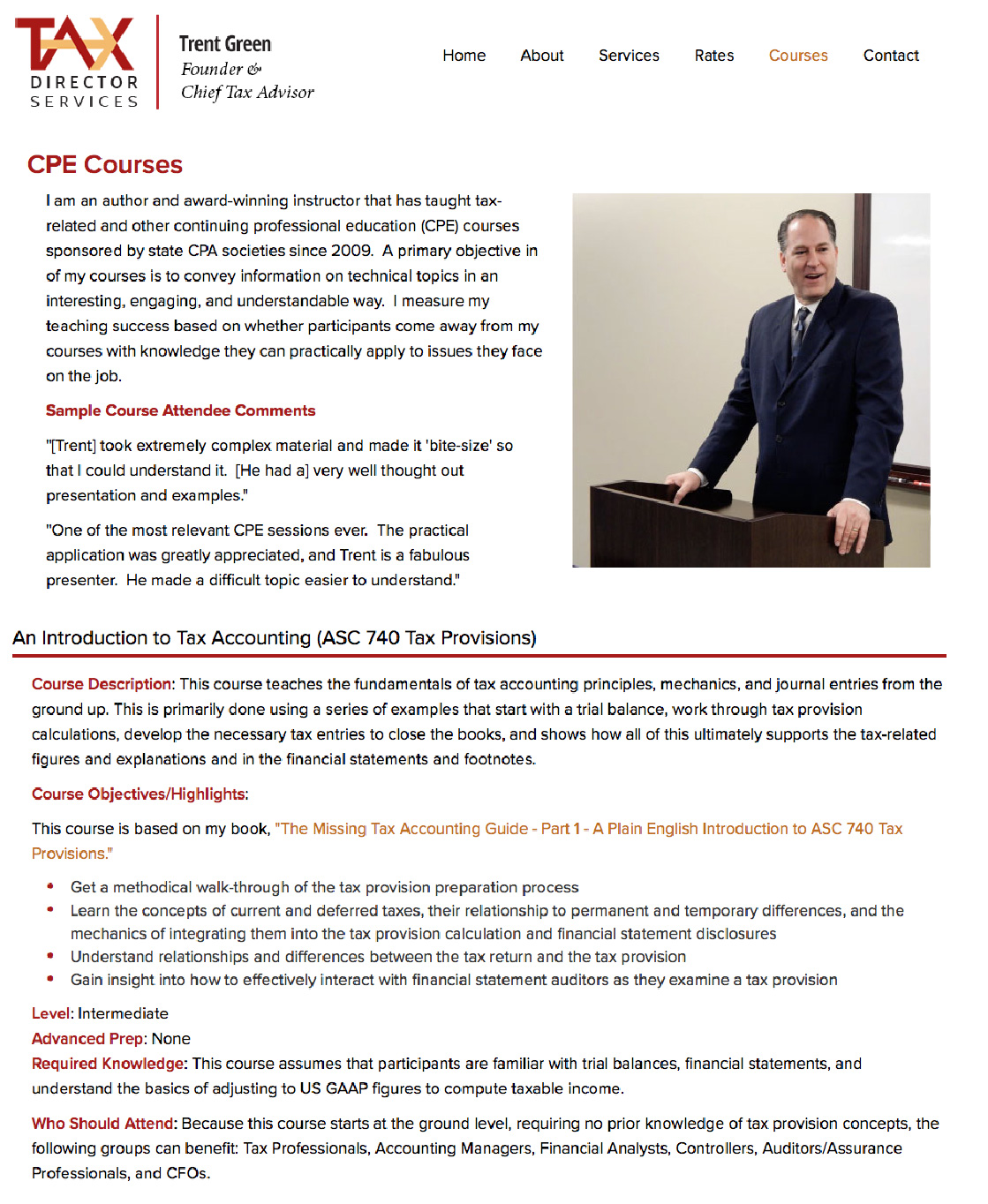 Donna Rouviere Anderson designed this marketing flyer for the business.