Wind Industry Supply Chain Database and Map
Rouviere Media designed and developed the Wind Industry Supply Chain Map and Database for the Southeast Wind Coalition in conjunction with developer Christopher Muro.
This project began when the Southeast Wind Coalition contacted Rouviere Media to discuss creating an online way for people involved in North Carolina's fledgling wind industry to connect with each other and let each other know what products and services they had to answer. At that time, the state was in the beginning stages of developing its wind energy industry. Lead designer Donna Rouviere Anderson, lead developer Forrest Anderson, and independent developer Christopher Muro worked extensively with the coalition to create this complex three-part interactive map on which wind industry suppliers in a variety of fields can input their information and can find other suppliers whose services and products they need. The map has played a key part in developing the wind energy industry all over the Southeastern United States, and is one of the projects of which Rouviere Media is most proud.
Donna Rouviere Anderson also designed a large set of wind industry icons for the project's interactive map and infographic.
This interactive infographic project has three components:
An interactive, filterable map that shows the location of companies and other organizations that service the wind energy industry in various ways. The map can be changed to a filterable table view that can be output as a PDF report of participating companies and organizations with information about them.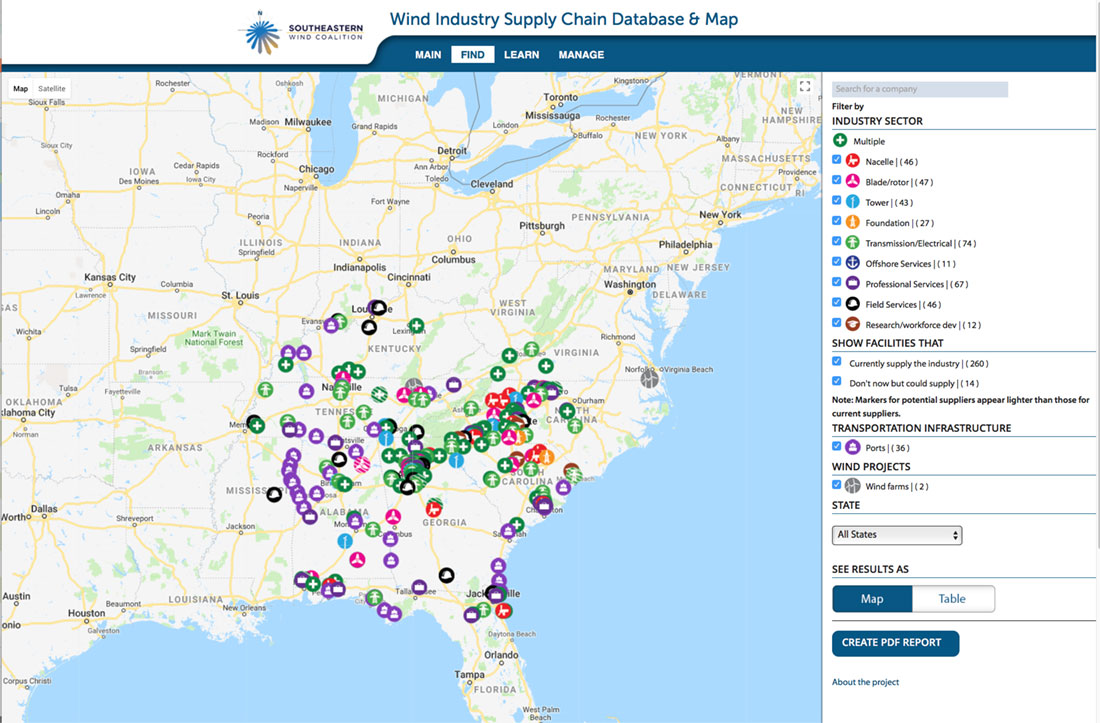 An educational infographic shows the various economic sectors that make up the wind energy industry in the Southeastern United States and provides information about them upon clicking on the icons. .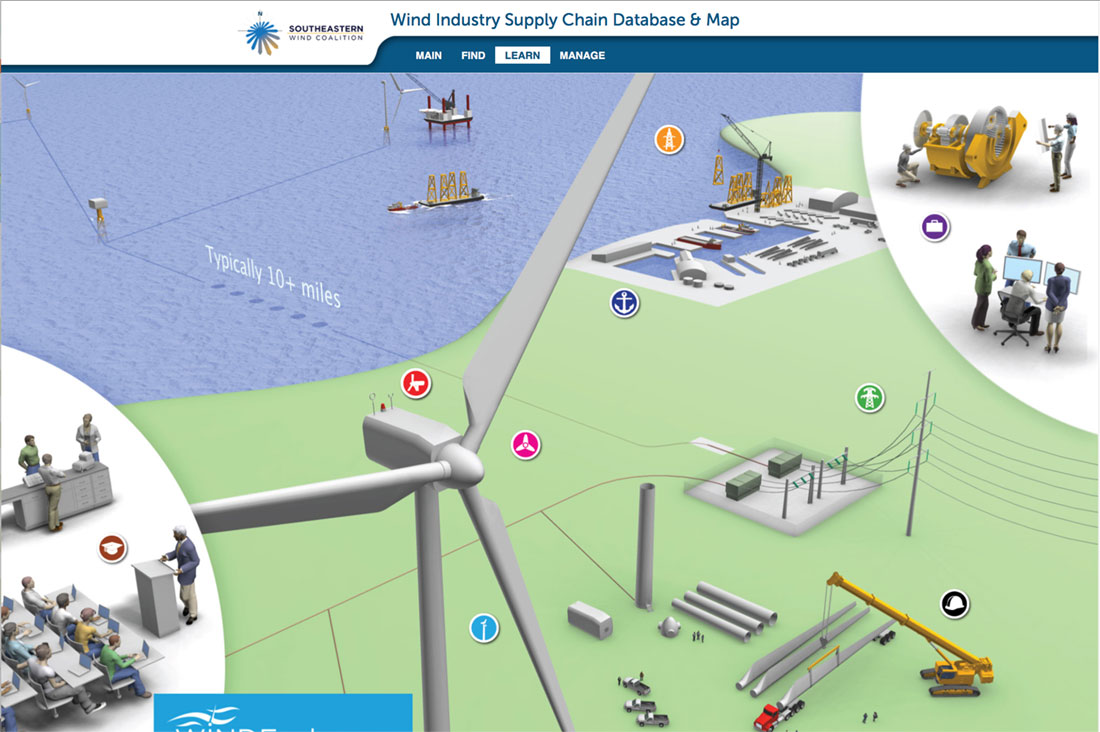 Wind industry members use this form to input information about the services they now provide or can provide for the wind industry.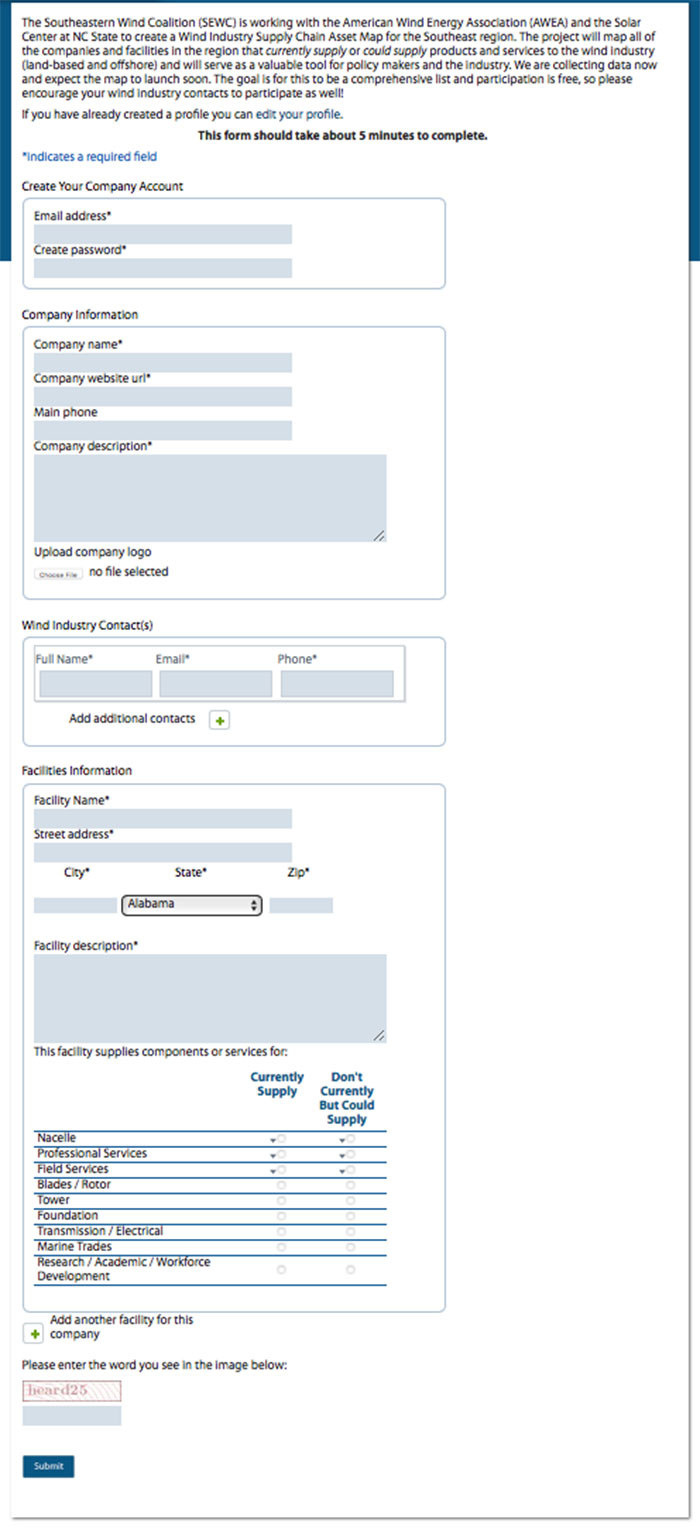 The map is responsive for desktops and tablets, although not for smart phones because it is too complex to scale down properly to phone size. It is part of the larger Southeast Wind Coalition website which Rouviere Media also designed and developed.